Welcome to Casey Gate Medical Centre
Striving for Excellence in Medical Care
COVID-19 Update  *Vaccine Available Now*
IF YOU HAVE: Travelled overseas, been to a "Hot Spot",  or been in contact with someone who has travelled overseas in the last 14 days before getting sick
OR: Had close contact with someone diagnosed with or suspected of having coronavirus, in the 14 days before getting sick
AND/OR you have any of these symptoms:
You must call reception on (03)87865955 first BEFORE making a booking online or visiting the practice.
For more information please contact the 24/7 Coronavirus Infoline on 1800 020 080
Alternatively you can call The Health Department COVID19 line on 1800 675 398
__________________________________________________________________________________________________
Booking Information:
Everyone attending the practice is required to

WEAR A MASK

. All visitors including support persons attending with patients MUST

SIGN IN

using

QR code

provided or use Visitor Log at reception.
Due to Covid-19, all online bookings (in regular hours) are TELEPHONE CONSULTATIONS only. Doctor will advise if a face-to-face appointment is necessary. No telehealth appointment in the 'after-hours' period after 8pm weekdays or after 1pm Saturdays or all Sundays/Public holiday.
If you prefer to see your doctor in person you must call (03)87865955 – for your safety and the safety of our team we need to triage every person coming into the practice.
Upon arrival, please call reception from the car park so we can mark you as 'arrived'. You can stay in your car or come sit on the porch, we will let you know as soon as your doctor is ready for you.
No walk-in appointments allowed. You must call reception to book an appointment before you attend the practice.
Welcome to Casey Gate Medical Centre
We believe the patient comes first. At CGMC, you are assured to receive timely care and advice appropriate to your individual needs. You have the opportunity to discuss your health concerns, and receive information to make informed decisions about your care, and the care of your loved ones.
We offer a thorough and holistic approach to general practice from our experienced team of GP's, nurses and health practitioners.
Casey Gate Medical Centre is a Bulk Billing clinic, with no out of pocket expenses for standard consultations for current Medicare card holders.
Please visit us at 33-34 Mack Road, Narre Warren South. We are conveniently located between Casey Central Shopping Centre and Fountain Gate Shopping Centre, near Centre Road. There is ample on-site parking and Disabled parking at the practice.
You can make an appointment in advance by calling (03) 8786 5955 from 8:00am daily, or you can book online NOW by clicking "Book Appointment" button below:

Covid-19 Vaccine NOW AVAILABLE
We ask all patients to complete the Eligibility Checker below. For anyone that can not access the Vaccine Eligibility Checker and need assistance, or don't have a Medicare card, or do not qualify at the moment, please call Coronavirus Helpline on 1800 020 080 and they will assist you further.  
All patients are required to have read the pre-appointment information and completed the consent form prior to your appointment. Please go to "Patient Information" for further details.
Opening Hours
We have extended our hours of operation and now open 7 days a week for your convenience*
| | |
| --- | --- |
| Monday  | 8:00am – 6:00pm |
| Tuesday  | 8:00am – 9:00pm |
| Wednesday | 8:00am – 9:00pm |
| Thursday | 8:00am – 9:00pm |
| Friday | 8:00am – 6:00pm |
| Saturday | 8:00am – 4:00pm |
| Sunday | 9:00am – 1:00pm |
| Public Holidays | 8:30am – 1:00pm |
Closed Christmas Day, New Years Day, and Good Friday
*May be subject to change during the pandemic. Please refer to up-to-date available appointments online or call reception on (03) 8786 5955 to confirm.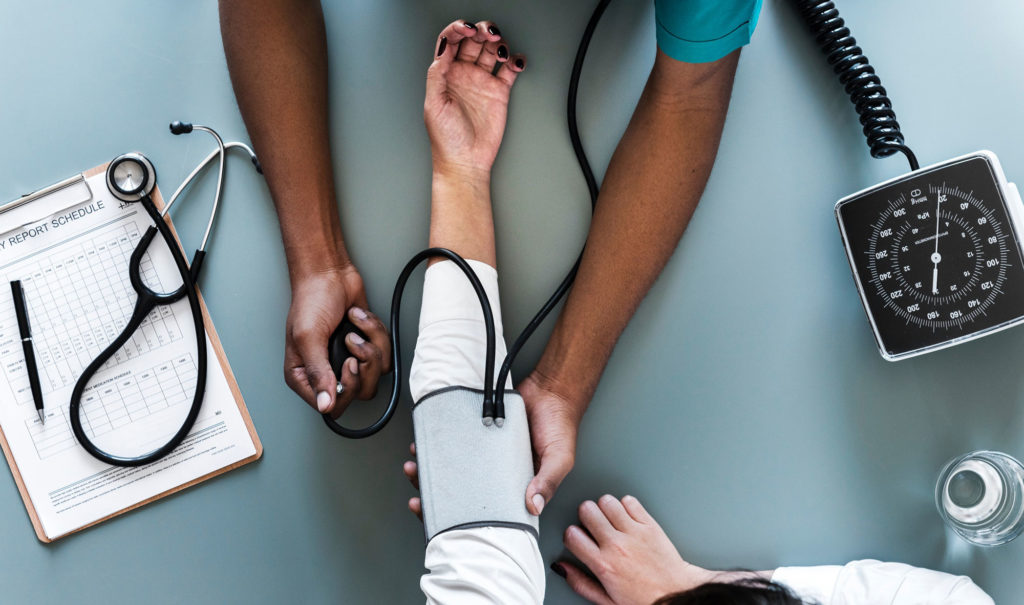 Covid19 Vaccine Eligibility Checker
Check to see if you can book a COVID-19 vaccination yet. You can do this for yourself or another person.
COVID-19 vaccines will be available in phases. Groups of people get the vaccination at different times.
The groups are Phase 1a, Phase 1b, Phase 2a, Phase 2b and Phase 3.
Please don't delay the care you need. Come in person or book a telephone consultation where your doctor will call you!
We are concerned that some people who are unwell are delaying the care they need. We encourage everyone to continue consulting their doctor or nurse for the usual health issues or new physical or mental health problems during this pandemic.  It is also really important that parents continue their children's routine immunisations and that women who are pregnant or new mothers contact the surgery if they are worried about their own or their baby or child's health.
We have put in place a number of changes to help improve our patients' safety and ensure that we do our part to ensure Australia can combat this health crisis as quickly as possible. We have escalated our already stringent hygiene routines and are still here to treat you. Additionally (until further notice) we are offering bulk-billed Telephone Consultations to ALL our current patients. New patients please receptionist for further information. 
For prescriptions, certificates, referrals and expert advice please feel free to make an appointment where your doctor will ring you and see to your needs from the comfort of your own home. Our doctors prefer to discuss all your concerns over the phone first and they will confirm with you if they need to see you in person as well. 
For some things such immunisations, wound care, pap smears and procedures you will need a face-to-face appointment – We have had a number of patients query whether it is still safe to attend their clinic in person. The answer is YES, however, there are a number of precautions we need to take. It is very important that you call the practice before you come to reception. Please inform us if you have any flu-like symptoms such as a fever, sore throat, cough, shortness of breath prior to attending if you have a face-to-face appointment.
If you do need to come into the clinic for any reason please call ahead first as we are screening each person coming into the clinic. Call 87865955 and speak to reception staff who will guide you through the process. 
Help us provide better telehealth service to you:
Please make sure your details are up to date on our system, especially your contact phone number and email address.
Make sure you phone is not on silent and adequately charged. If it is a little bit after your scheduled appointment time, you don't need to call us, please be patient with us as we will call you shortly. Doctor will call you

within 1 hour

of your appointment time.

We can now send you your prescription via E-Tokens directly to your mobile

If you need to cancel or reschedule your appointment, we require 2 hours' notice so we can give your appointment to someone else. DNA policy applies.
Please note: ALL ONLINE BOOKINGS will be treated as telehealth consultation bookings only.